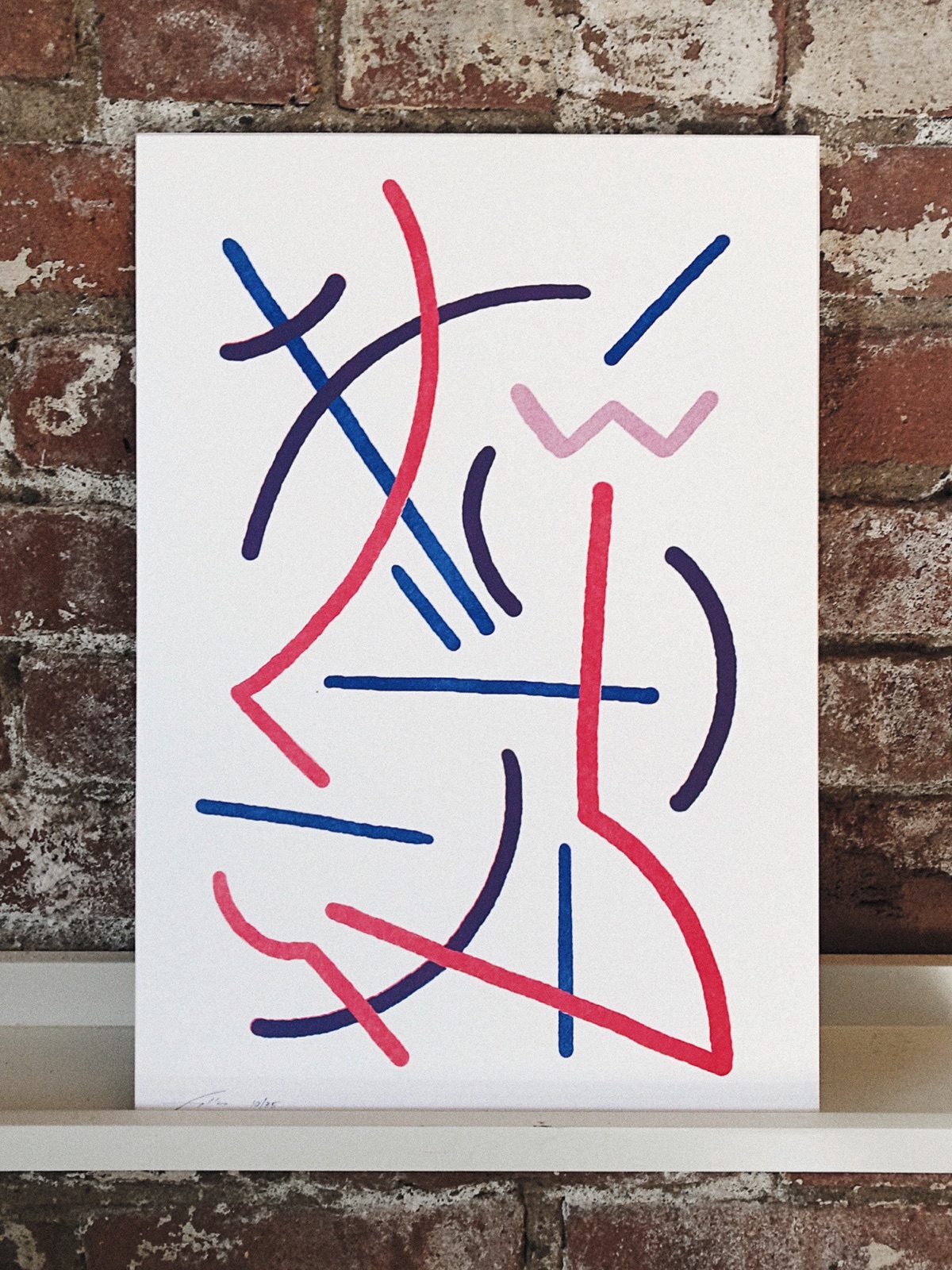 Abstract Drawing No. 23
Two Color Risograph x Freddy Arenas.
Printed by bellera, in Brooklyn, NY.
10.5 x 15.25 on French Paper Smooth White Cover 65. Edition of 35 signed and numbered by the artist.
*Note: Because each poster is printed by hand the gradation varies from poster to poster.